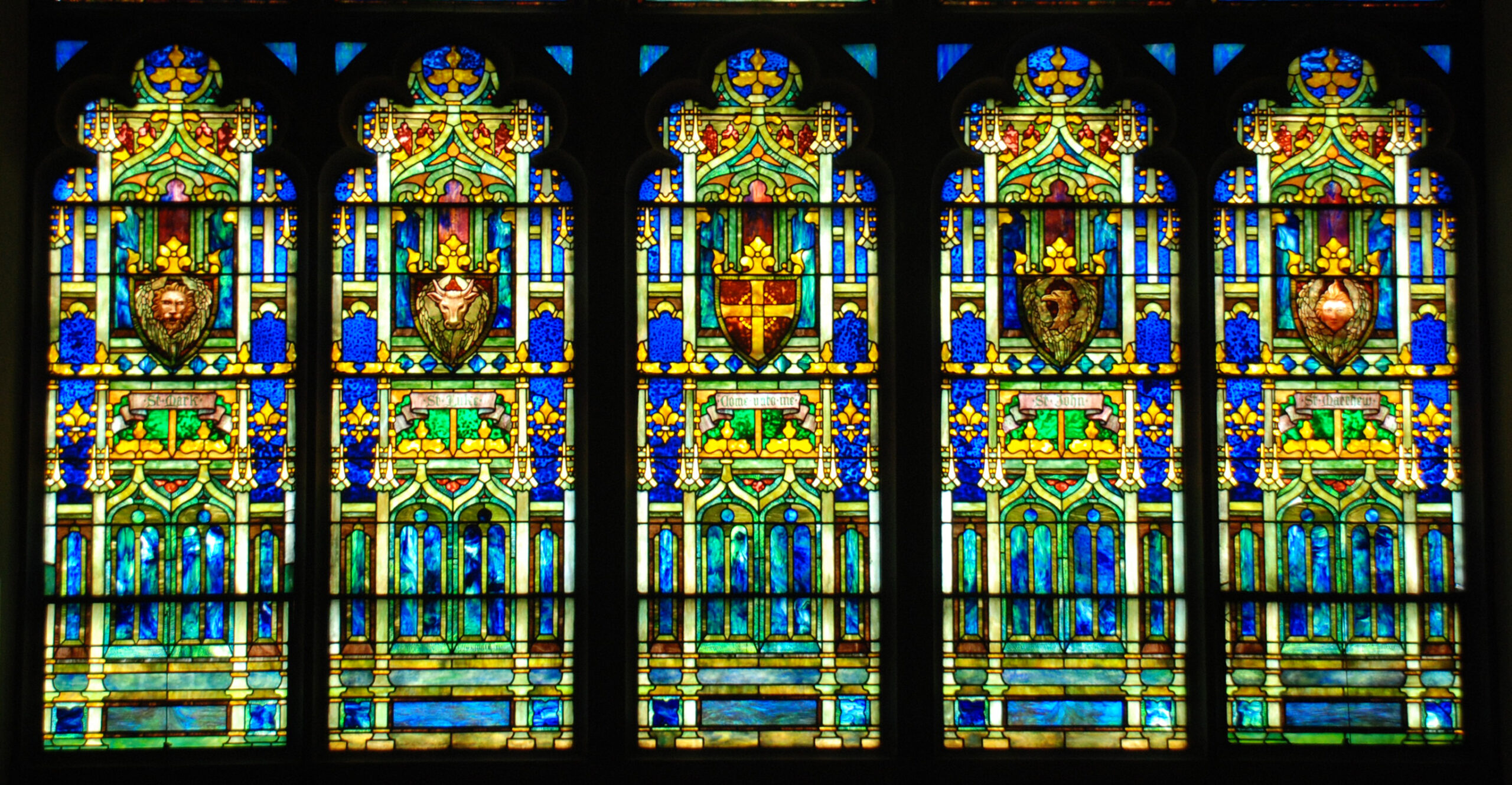 Richmond, Indiana (in Wayne County) is home to a collection of Louis Comfort Tiffany stained glass windows. The Reid Center (formerly Reid Presbyterian Church) boasts 62 Tiffany windows. Reid is thought to be one of only ten churches in the country which have all Tiffany windows.
The Morrisson Reeves Library Tiffany windows are displayed overlooking The Reading Garden. They are excellent examples of Tiffany's secret technique known as "Favrile Glass."
Visit Richmond/Wayne County Convention and Tourism Bureau's website to learn more about their glass attractions, places to stay, local restaurants, and other things to do!